Manage your Visa business transactions with confidence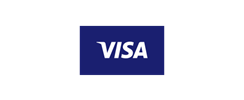 The Visa app allows SMBs to manage their Visa Business cards on the go for a faster and more efficient view of their transaction data. It's a simple way to manage business transactions and everyday cash flow.
By connecting the Visa app to your business Tracker, you can view your transaction data over a 12-month period — enabling you to make strategic decisions based on data-driven insights.
Visa powers the following tiles: