Take inventory control. Scale with confidence.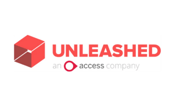 Unleashed is inventory management software designed for businesses in the manufacturing, distribution, wholesale, and retail industries. The platform tracks goods from purchase through manufacturing and all the way to sale, giving companies essential inventory oversight and a place to control that process.

Use the tiles powered by Unleashed to track the value of your inventory, compare current figures with previous periods, check stock-on-hand, monitor the status of deliveries and more.

Unleashed powers the following tiles: