Simple online accounting software for small businesses.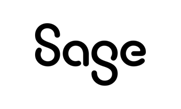 Sage business cloud accounting is easy to use software that gives you a comprehensive dashboard view of your finances. Streamlined business data enables smarter decision making and seamless account connections to your bank creates smoother transaction flows.

Connect Sage Accounting to your dashboard for key insights into your business finances and operations — from accounting balances and revenue to stock levels and product performance.

Sage Accounting powers the following tiles: