Get organized with intuitive finance management tools.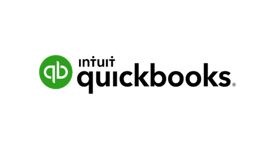 Designed to empower small business owners with services to manage income, expense tracking, and more, QuickBooks is a valuable tool to run finances smoothly.

Gain insight into your business' financial health, monitor your cash flow, make payments and track and compare your financial performance over time.

Connect Intuit QuickBooks to your dashboard for a holistic, financial snapshot of your business.

QuickBooks powers the following tiles: