Engage your customers. Build your brand.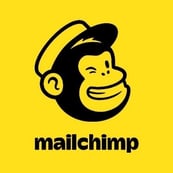 Mailchimp is a marketing automation platform and email marketing service businesses can use to promote themselves and their products. It collects data about subscribers that can be actioned! With a holistic view, you'll learn what content your audience likes and can create tailored campaigns to effectively engage them.

Connect Mailchimp to the platform for a comprehensive overview of your marketing campaigns, and audience data and insights. Assess the effectiveness of email campaigns and evaluate how engaged mailing lists are. With this information to hand, you can make informed decisions that support business growth.
Mailchimp powers the following tiles: