Powerful accounting software to run your business better.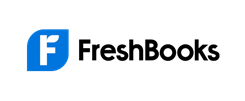 FreshBooks' powerful and easy-to-use accounting software brings everything together — from invoices to expenses. It enables you to run your entire business from anywhere. Quickly snap an expense, fire off an invoice, check your cash flow, and stay on top of your tax obligations.

By connecting FreshBooks to the business Tracker, you'll get a big-picture view of their financial position — mapped out over key metrics.

FreshBooks powers the following tiles: