Grow your business. Engage your customers.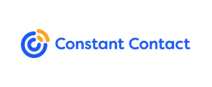 Want to stand out and get quick insights into the success of your email campaigns? Providing smart tools for building a website, generating social media awareness, creating a great shopping experience, and other online marketing services, Constant Contact is a powerful e-commerce platform to boost your online presence and overall business performance.

By connecting Constant Contact to your business tracker, you get a comprehensive view of campaign effectiveness – helping you to make data-driven decisions. See which campaigns are successful, which subject lines get the highest open rate, and evaluate your click-through rate to see if your call to action is engaging your audience.

Constant Contact powers the following tiles: