Generate and manage your cashflow position like a pro with Cashflow.
What is Cashflow?
Financial planning and analysis are a vital part of business management. Cashflow takes the hard work off your hands.
Powered from your connected accounting apps, presenting near-real time insights into your business' financial health.
Built-in analytics enables expected cash flow, income, expenses, invoices, and bills to be predicted with greater accuracy over time.
To leverage this new feature you must first create your cash flow board, learn how here.
Quick-view tiles
These appear at the top of your Cashflow board and serve as a quick way to assess your cash flow position:
Current cash balance
Invoices recievable
Bills payable
Accounts connected
Cash balances tile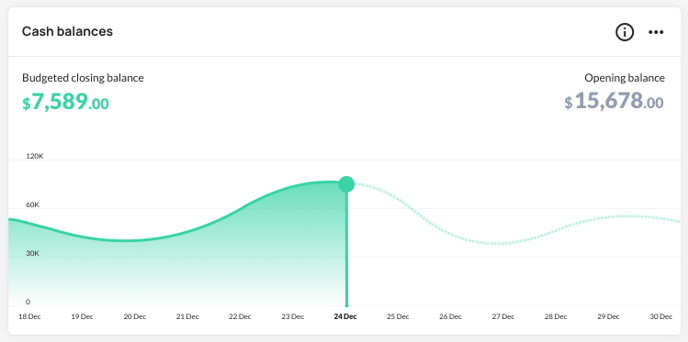 This tile visualizes the total amount of money being transferred into and out of your business. It is powered by the accounting app that you connected and updates daily every time 9Spokes syncs with your connected apps.
9Spokes forecasts your future cashflows so that you have an indication of your future position.
Budget progress tile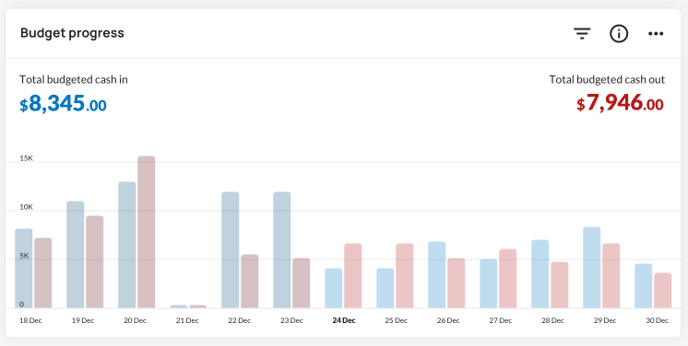 Visualize your budget progress daily in bar graph format. The bars on the budget progress graph denotes the status of payments into:
Paid
Due
Overdue
Forecast
Transactions tile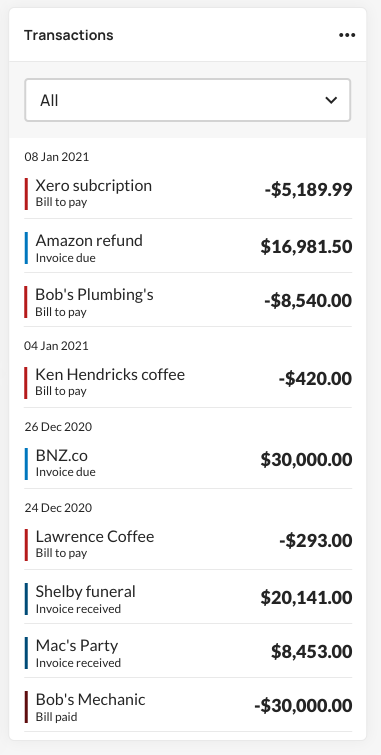 Review recent and upcoming transactions on your business. Use this information to make the necessary adjustments to ensure your cash flow position is in the green. These transactions are dynamic and will reflect the days or time period you have selected on the budget progress tile.